Steve Myers
Steve has been playing guitar for 25 years, piano for over 30, and drums for around 20 years. He also plays bass, mandolin, banjo and ukulele. Steve has been teaching music for over 15 years, has many influences, and both plays and teaches many styles such as rock, acoustic, jazz, funk, hard rock, and country. In addition to teaching, Steve also plays in numerous bands around town from original bands like Odd Man Out, various cover bands and even a Tool Tribute band (Parabol – The Tool Experience).




Madii Schomogy
Madii is a passionate performer and musician and was self-taught until starting lessons at Case's in 2017. She has been performing in front of large audiences since the age of 14 with her band and since then has performed in countless shows in the Algoma District and even participated in a tour of Southern Ontario with Mustang Sally. Throughout high school Madii performed in Korah's musicals and choir, and formed the band L!ME in which she is the lead singer. Madii also plays the guitar, ukulele, piano and drums and writes her own music.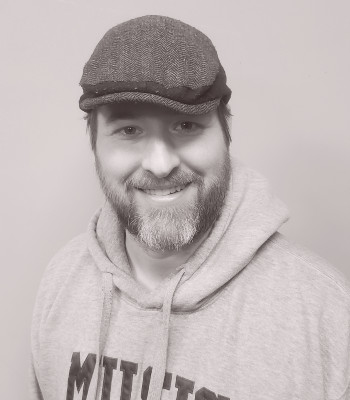 Adam King
With his father being a piano tuner and musician, Adam has been around music his whole life. He began piano lessons at 6 years old and was a self-taught electric guitarist until completing his Bachelor's in Music at Algoma University. Although he didn't begin his academic training until 36 years old, his passion for teaching led him to work with students at The Ontario School of Music, Case's Music, and Boc to Roc. A local musician with nearly 5000 gigs under his belt, including being part of the original Mustang Heart, he's a lifelong learner and is always eager to learn new instruments and help students find an instrument they're passionate about too. Other bands he's played in include Flashback, Hollow, S.R.O., The Millionaires, and The Mama's Boys.




Rob Sartini
Rob teaches guitar, bass, and drums. He is an Algoma University student who plays the guitar, drums, bass, and uke.




Todd Webb
Todd's musical journey began at the age of two with private instruction on the piano through the Algoma Conservatory of Music, followed by violin at three, classical guitar at four, and later fiddle and mandolin. Throughout his life, Todd has performed, and continues to perform frequently with his family band WebbSurround for community events, private functions, seniors centres, churches, schools, weddings and Community Living Algoma Group Homes. As a result of his work in the community, he received the prestigious Cultural Advisory Board Award from the City of Sault Ste. Marie in 2009. He received multiple awards in voice, guitar, violin and piano at the local Kiwanis Music Festivals between 2005 to 2013, and also competed at the 2013 Ontario Music Festival in four separate disciplines: piano, violin, concert voice and vocal musical theatre. During that competition, he received the highest award in Ontario for RCM Grade 8 violin. Todd also sang with his friends in the Advanced Vocal Choir under the direction of Agnes McCarthy at the Algoma Conservatory of Music, and played several supporting roles in theatre productions by The Musical Comedy Guild and Theatre SMC.




Blair St. John
Blair studied Jazz at Algoma University. He is a drummer in many bands including Vertically Impaired and The Dirty Few, and has played in many fill-in gigs on guitar, bass, and drums. He is further successful with pipes and as a snare drummer. He has competed at many Highland games as well as working as a drummer with the ceremonial guard on parliament hill in Ottawa with the Canadian Armed Forces. He is currently writing, recording, and touring with Id Iota.




Jeffrey Chen
Craig West