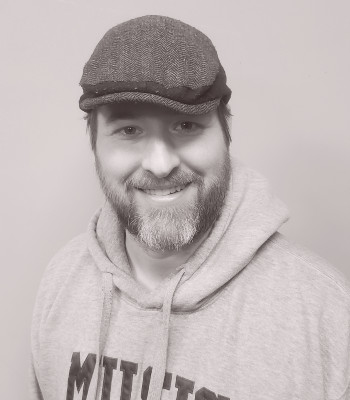 Adam King
With his father being a piano tuner and musician, Adam has been around music his whole life. He began piano lessons at 6 years old and was a self-taught electric guitarist until completing his Bachelor's in Music at Algoma University. Although he didn't begin his academic training until 36 years old, his passion for teaching led him to work with students at The Ontario School of Music, Case's Music, and Boc to Roc. A local musician with nearly 5000 gigs under his belt, including being part of the original Mustang Heart, he's a lifelong learner and is always eager to learn new instruments and help students find an instrument they're passionate about too. Other bands he's played in include Flashback, Hollow, S.R.O., The Millionaires, and The Mama's Boys.




Brian Holmes
Brian's interest in music started early. Classically trained at the Conservatory, Brian has studied piano for nearly 20 years and bass guitar for nearly 10. Brian has recorded and released 4 albums, is a guest musician on several local releases, and has been on two cross Canada tours with Gates of Winter, and Woods of Ypres. Today, Brian writes music for his progressive rock project, Machines Dream.




Rob Sartini
Rob teaches guitar, bass, and drums. He is an Algoma University student who plays the guitar, drums, bass, and uke.




Craig West